About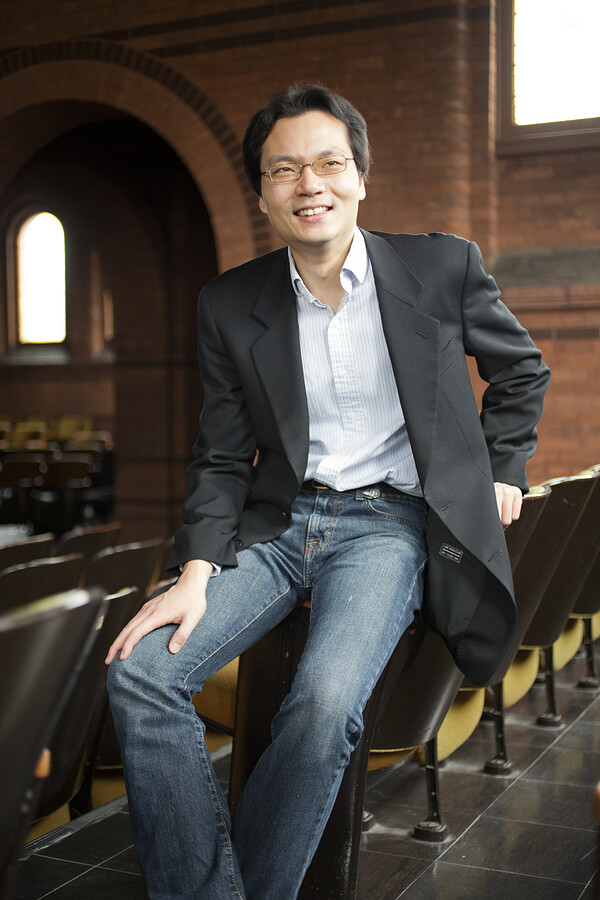 Mike Cheng-Yu Lee is a new generation of pianists who is at home performing on historical pianos that span the early-18th to the 20th centuries. His performances have garnered attention for the fresh perspectives they bring to familiar repertoire. For his debut recital in Australia he received a rare five-star review in Limelight Magazine: "Try as one might, it was hard to avoid cliché responses like 'stunning', even 'electrifying'. I don't think I have heard a Mozart recital quite like this. I heard things in Mozart's music I had never thought possible and certainly had never encountered before."
As a chamber musician, Mike regularly collaborates with both modern and historical performers and ensembles. To date, he has appeared as soloist with Michael Tilson Thomas and collaborated with musicians from the Formosa, Juilliard, and Aizuri quartets among others.
Experienced at coaching modern performers, Mike is regularly invited to teach and perform at some of the most prominent music schools and institutions around the world. Recent engagements include invitations from the International Chopin Competition on Period Instruments to be artist-faculty at its 2023 Masterclasses, the Smithsonian Institution to be faculty at its 2023 Beethoven Academy, and the Curtis Institute, Royal Academy of Music, Eastman, University of Southern California, UCLA, Western Australian Academy of Performing Arts, among others. In summer of 2023 Mike will make his ToneBase debut where he will introduce historical pianos to the leading online learning platform's more than 8000 subscribers.
In more recent years, Mike has assumed the management and curatorship of important instrument collections. In 2017-19 he was director of the Australian National University Keyboard Institute, overseeing the maintenance and curricular application of the southern hemisphere's largest collection of historical pianos. From 2020-23 he was Artist/Scholar-in-Residence at the Cornell Center for Historical Keyboards where he divided his work between performance, scholarship, and administration. There he developed collaborative artistic and educational programs within a research-university environment, taught into Cornell's DMA program, and curated the center's historical piano collection. Over the years he has had the privilege to learn privately from instrument builders such as Rodney Regier, Paul McNulty, Thomas and Barbara Wolf.
In 2015-17 he was Visiting Assistant Professor of Music Theory at Indiana University–Bloomington. As a published scholar, Mike's interests lie at the intersection between music theory and analysis, performance studies, and organology. To date he has published on aspects of form, meter, and tempo in Schubert (Music Theory Online) and has a forthcoming article in 19th-Century Music that develops a hermeneutic interpretation of Chopin's E-minor prelude drawing on autograph studies, analysis and performance, and biographical studies. Mike has additionally contributed writings to 18th-Century Music and Early Music America Magazine.
A graduate of the Yale School of Music, Mike holds a Ph.D. in musicology from Cornell University with a dissertation that was awarded the department of music's Donald J. Grout Memorial Dissertation Prize. His teachers include Boris Berman, Michael Friedmann, Malcolm Bilson, and the Haydn scholar James Webster.